This is the second part of Anna and Toby. You can read the first part here.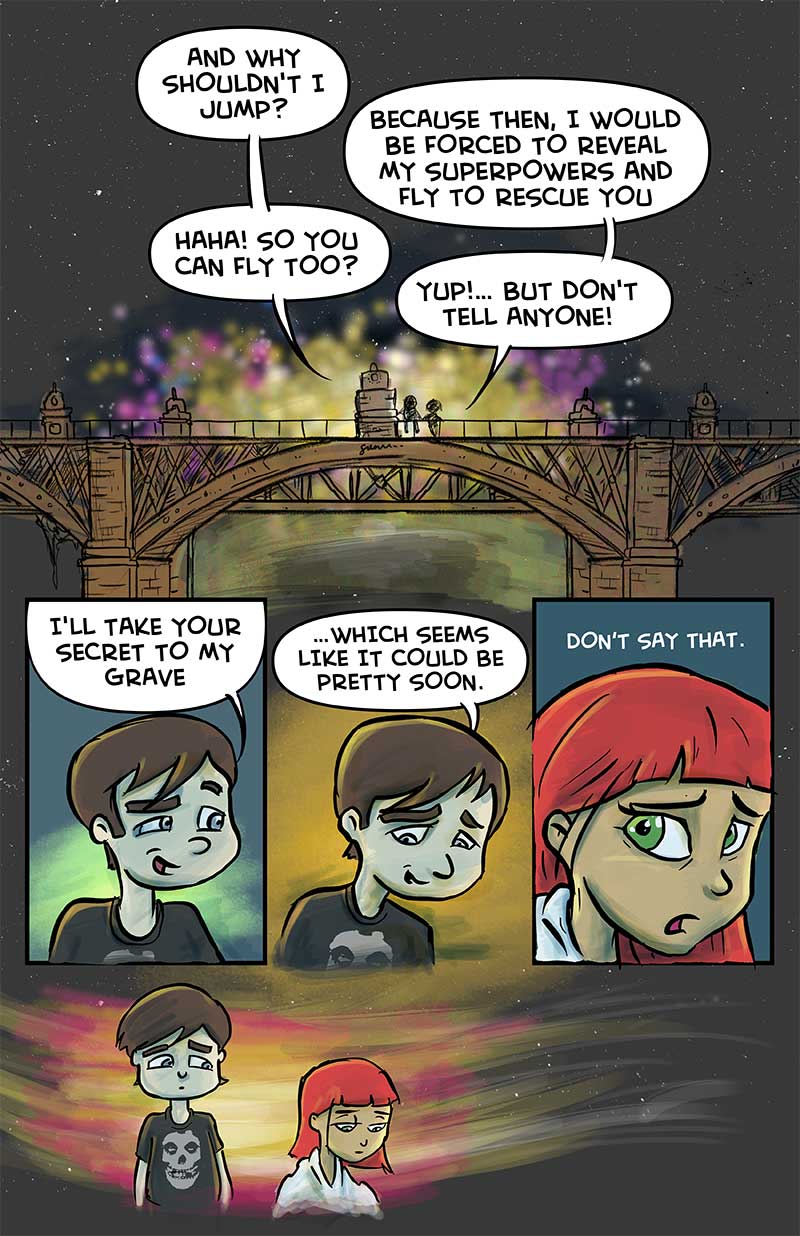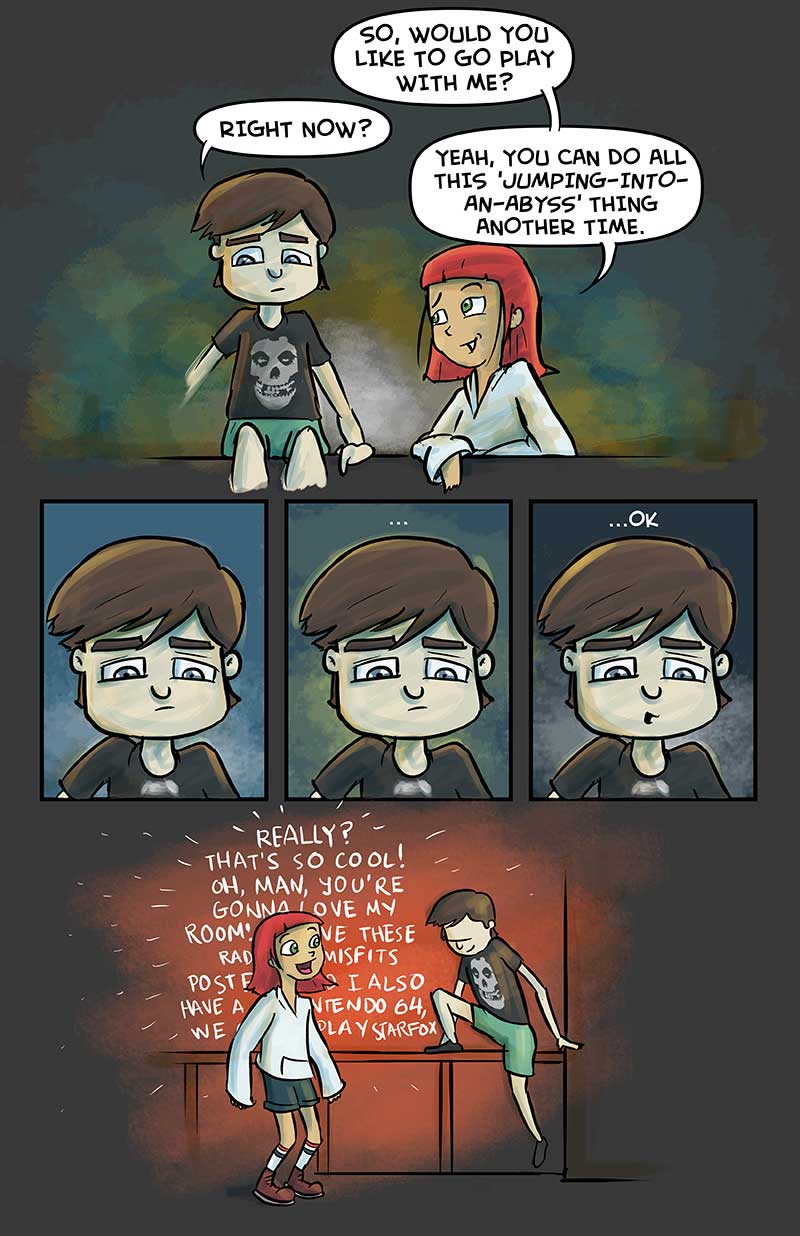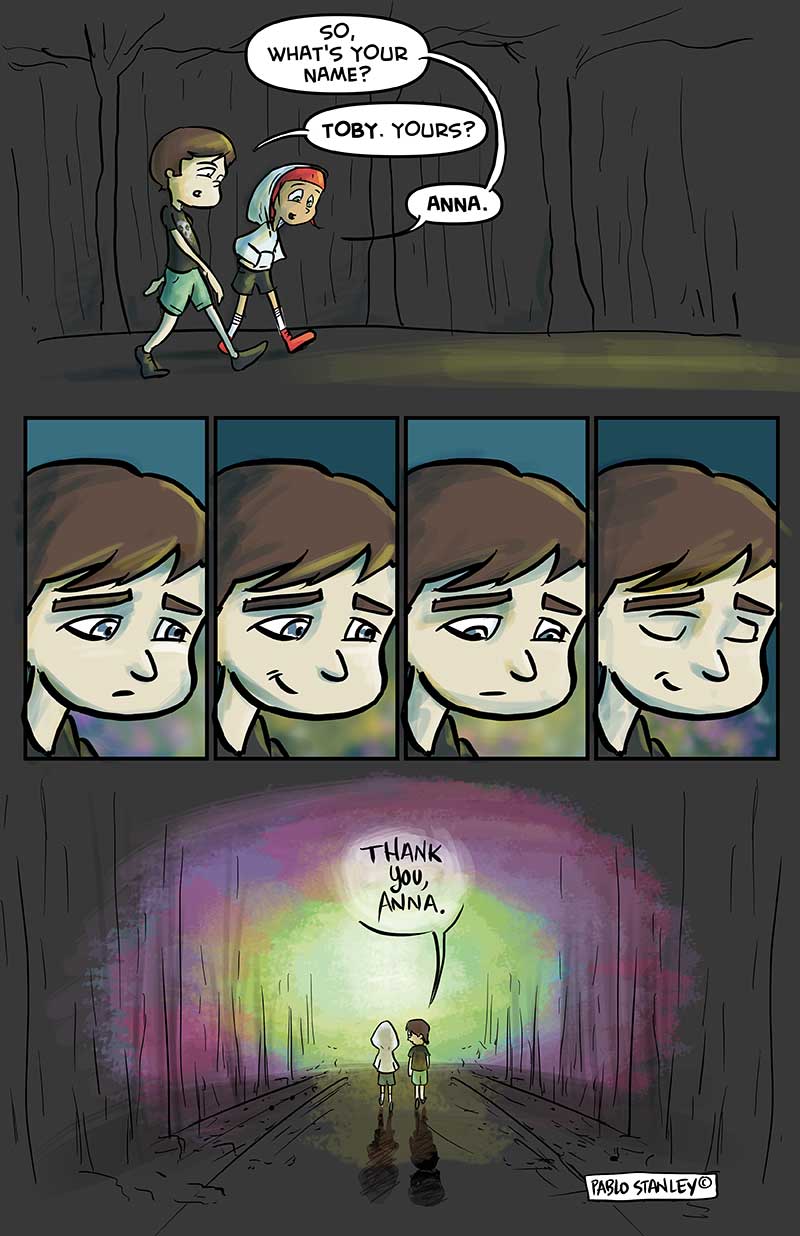 This is the second half of the first episode of Anna and Toby. A comic about two best friends that find themselves by chance and help each other against a hostile world. My first try at a story that doesn't have a punch line and isn't just 'funny'. I really hope you like it. You can read the first episode here.
The next episodes will be featured on Web Toon Live every Monday.
DISCLAIMER:
This is NOT an advert for Bioshock. Although, Irrational Games, if you wanna chip in some cash, I'm down.